Africa Podfest Newsletter: Happy New Podcasting Year!
AFRICA PODFEST NEWSLETTER
Africa Podfest Newsletter: December 2019
HAPPY NEW PODCASTING YEAR!
As we wind down the year (and the decade), we look back at our most recent "Unconference on Podcasting" in Nairobi, Kenya and new research on the African diaspora audience (it'll surprise you!).
'UNCONFERENCE 2' ZEROED IN ON AFRICA'S DIASPORA AND THEIR PODCASTING POWER
In early December, Africa Podfest held its second of the "Unconference on Podcasting" event series, which brings a hyperlocal focus on the podcasting community in Kenya.

The "Unconference" series creates space for the growing Kenyan podcasting community to meet, connect and learn from each other. And although the audience is local, the focus this round was on the African Diaspora and how this community is a major part of the podcasting ecosystem here on the continent.

"Unconference 2" was sponsored by AfriPods, an innovative, functional, and user-friendly platform for podcasters, listeners, and advertisers.

Host Lilly Bekele-Piper of UP/ROOT the podcast (and Africa Podfest's own programming lead) introduced presentations from:

-Nomusa June and Adedana Ashebir of the Afracanahpodcast, who shared their audience growth insights as a diaspora-focused podcast.

-Jack Rooster of Caffe Mocha/Deeper Sounds of Nairobi, who was interviewed by Africa Podfest co-founder Paula Rogo on how he has built a podcast and following that is over a decade old, and how he parlayed that into a radio gig with one of the country's top stations. Jack is considered one of the country's earliest podcasters.

-Henrik Barck (Founder, CEO)and Öjje Holt (COO)of Afripods cited the similar ways in which the growth of podcasting in their native Sweden matches the growth we are currently seeing in podcasting in Africa.

-Kaz Lucas of The Spread kept it real on how connecting with other podcasters outside of Kenya expanded her network and audience.

-and finally, Africa Podfest co-founder Melissa Mbugua shared new findings on the how large the diaspora listenership is among Kenyan podcasters.
CHECK OUT MORE PHOTOS FROM "UNCONFERENCE 2"
NEW STUDY: Majority of Kenyan podcast audiences are outside Kenya
Get a snapshot look at how audiences outside Kenya are engaging with Kenyan podcasts.
KEY TAKEAWAYS:
- Podcast audiences outside Kenya are large and should not be ignored by Kenyan podcasters
- Majority of listeners of Kenyan podcasts are from outside Kenya, suggesting strong interest and potential from diaspora audiences
-How could this apply to other African countries?
Read the full results here 

This short survey was undertaken by Africa Podfest co-founder Melissa Mbugua and was first presented at the "Unconference of Podcasting 2" in Nairobi, Kenya on Dec. 10, 2019. 
PARTNER WITH AFRICA PODFEST

Africa Podfest will take place in Nairobi, East Africa's innovation hub on March 12-13, 2020. This two-day festival will bring together the continent's hosts, producers, editors, sound designers and lovers of podcasts.

Join us to Showcase, Create and Connect across the African podcast landscape as an individual or organization.
How Can You Get Involved? 
Become A Speaker: if you want to host a session, run a workshop, or showcase an innovative podcasting project


Become A Sponsor:  if you want to provide financial or in-kind support to the Festival 


Host An Event: If you want to share your venue for a live session, workshop, panel, talk or party.


Join The Team: If you want to volunteer your talents in marketing, communications, operations, curation or guest experience


Become A Media Partner: If you you feel the pulse of media in Africa and want to be part of the coverage of this inaugural event.
For further inquiries, you can contact of Director of Partnerships Josephine Karianjahi (@sunnykay) at hello@africapodcastfestival.com
PODCASTER SPOTLIGHT:
TWAAMBO KAPILIKISHA OF "TEA TIME WITH TWAAMBO"
Representing Zambia, Twaambo is an avid podcaster based in Germany that is also the new branding lead on the Africa Podfest team.


Name of the Podcast?
Tea time with Twaambo -A refreshingly honest podcast that teaches you to understand yourself & free you from hang-ups that get in the way of doing what you're designed to do, and live a happy life

The country in which it is produced?
I record the podcast in my home in Berlin, Germany

Where are you from?
I was born and raised in Lusaka, Zambia ( LSK STAND UP!)

Why did you start the podcast?
I was introduced to podcasting by a dear friend of mine called Mukuka Mayuka. We co-hosted a show called Diaspora Truth where we talked to different Africans in the diaspora. I then started Tea time with Twaambo to talk about different life situations that I managed to work around or solve just by asking myself the right questions. The podcast shares many things that I have learnt and a lot of the topics resonate with the audience because they say ' That was totally what I experienced!' and we can discuss the different ways in which asking the right questions can lead to some interesting answers.

Where do you think podcasting is headed in Zambia?
I think podcasting in Zambia can and will be huge, I have seen a large influx of young people taking to youtube, and podcasting should gain and is gaining traction as we speak. Zambians have amazing stories to tell and I cannot wait to hear them ALL

Your two favourite African podcasts? Where are they from and why did you pick them?
Jesus and Jollof - I think a lot of people would choose this one. It is an amazing mix of humour and life lessons. I think it is interesting that I am able to relate so much to what Luvvie and Yvonne talk about, I am also impressed that I know so much West African lingo. These are two women that are living their authentic selves, unafraid to talk about their faith, but are ready to defend with fists if need be. They are inspiring. Both ladies are Nigerian based in the USA.

Leading Ladies Zambia - this podcast depicts 17th and 19th-century Zambian women who held significant positions of leadership. These stories challenge the idea that historically, women were not capable of being leaders. I love learning that my ancestors were badass. Meaning I can be badass too!

What is one great tip you used to build your audience? 
 Be vulnerable, don't be afraid to tell people you messed up. It is in the mistakes that we find solidarity.

What are diasporans looking for in their podcasts from Africa? 
 Local stories, humour, and sharing our wins no matter how small they are. Show us how you made it. I feel like people are afraid of sharing because then whoever is listening may run with the idea and do better than them. Not true. There is the one you, you own your drip, you own your sauce.

Be yourself, be the local African that you are, that is what we are deeply longing for.
Listen to Tea Time With Twaambohere*We look at future podcasts for spotlight consideration from our database of African podcasts. This database will be the ultimate list of podcasts on the continent. Add your podcast by filling out the form here.
TWEETS OF THE MONTH


 (via @ninanjira@ChaoTayiana)
PARTNER WITH AFRICA PODFEST
REACH MORE LISTENERS BY ADDING YOUR PODCAST TO THE AFRICAN PODCAST DATABASE
Are you running a podcast based in Africa and covering topics for African audiences on the continent and diaspora? Add your information to the database of African podcasts and raise your visibility, network and access to opportunities! View the database here. To add podcasts to the list, fill this form here.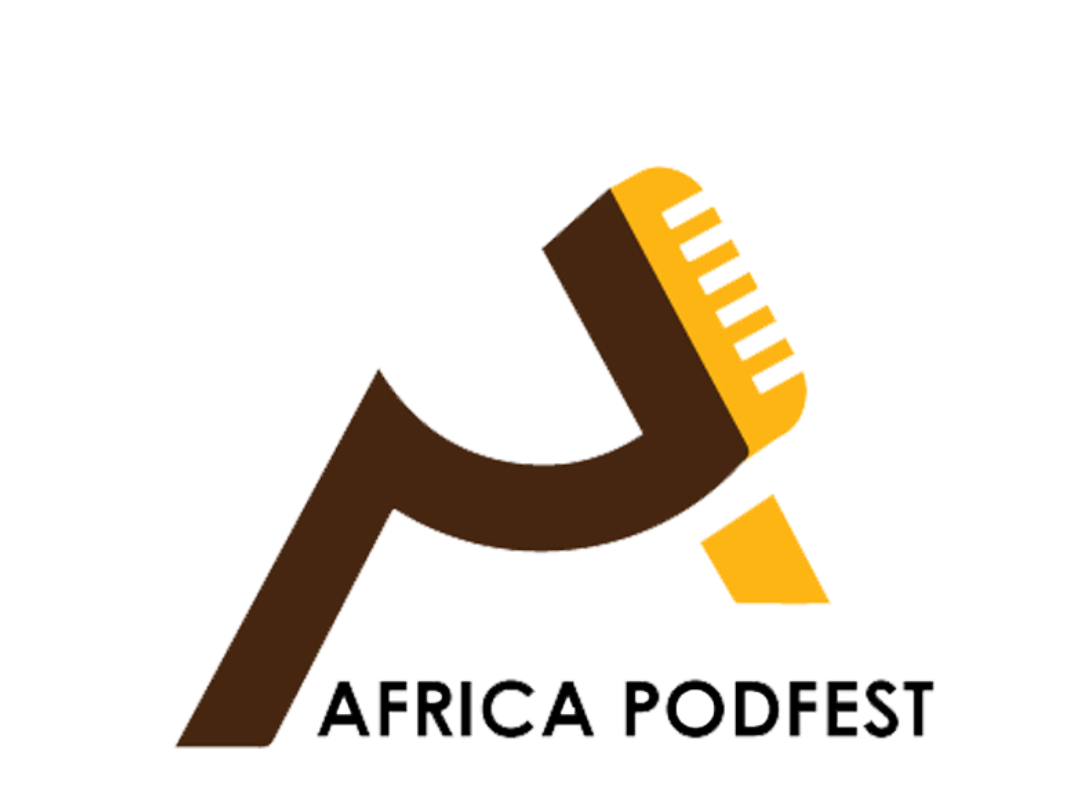 Africa Podcast Festival is the region's first podcasting festival in Nairobi in March 12-13, 2020

www.africapodcastfestival.com